Restaurant Yakata
Address:
M.Valančiaus str. 14, Kaunas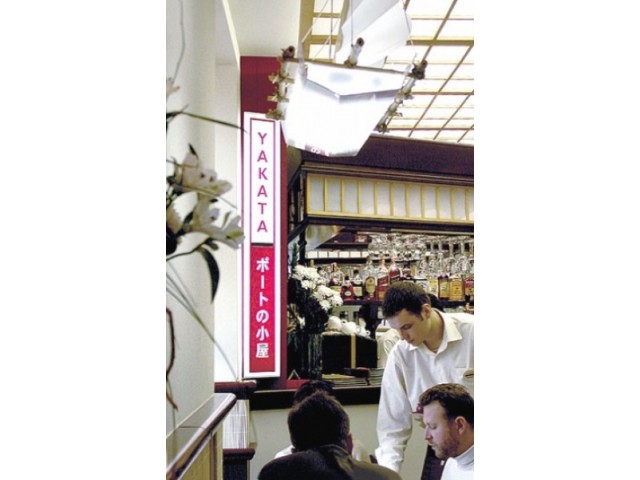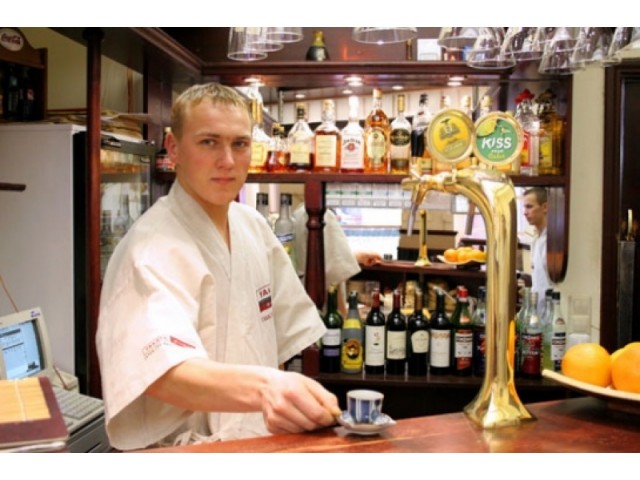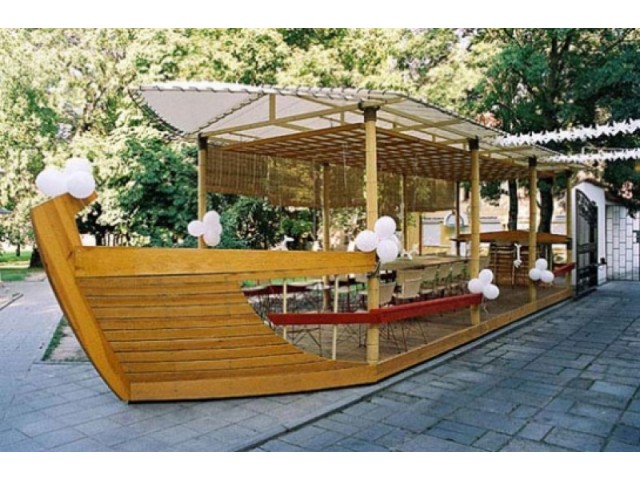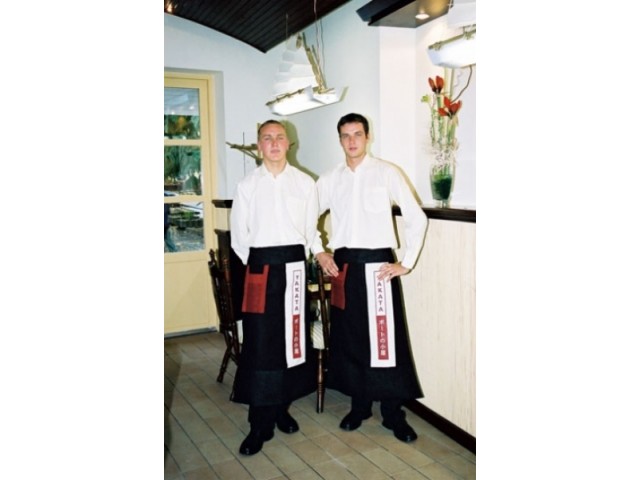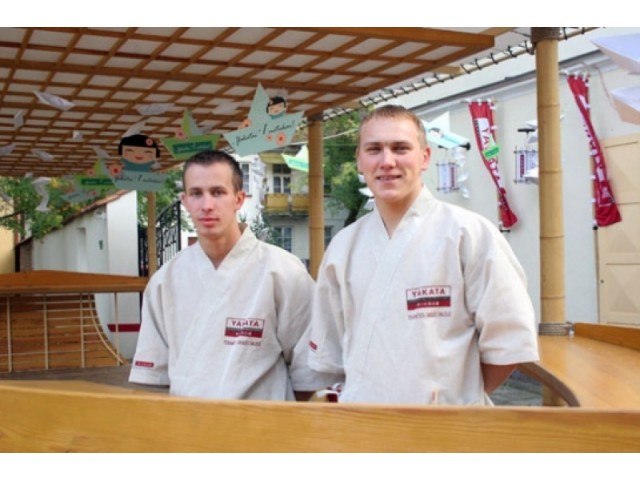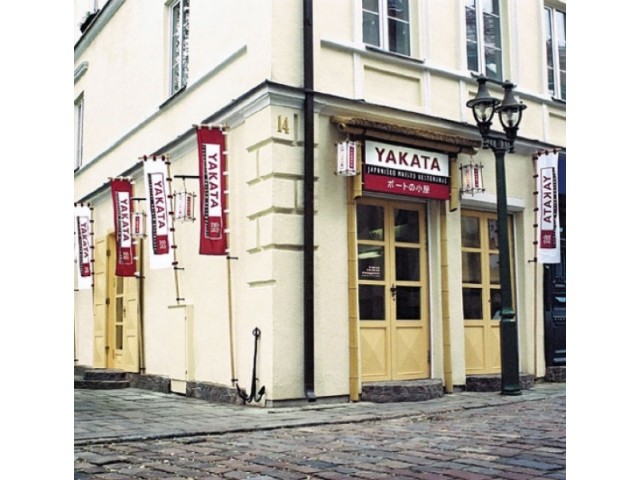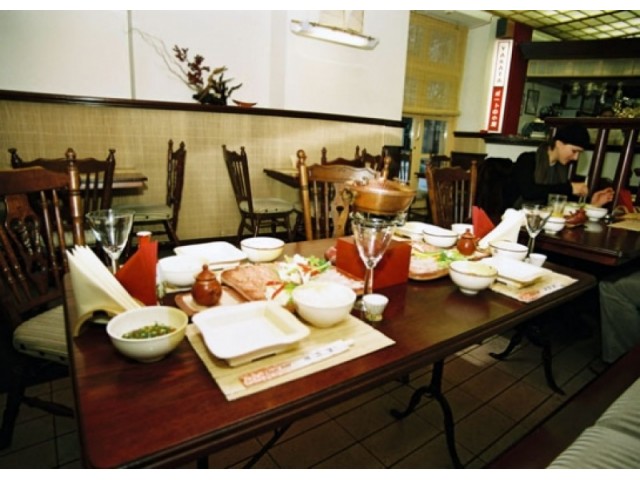 In the Old Town of Kaunas, near the confluence of rivers Nemunas and Neris, a little Japanese trader ship YAKATA has tied up. That is the name of the small Japanese food restaurant, the first restaurant in Kaunas representing Japanese cuisine. Situated in M.Valančiaus street, YAKATA is a gift for gourmets. Japanese meals, among plenty of cuisines in our town, are a real discovery for gourmets and admirers of savoury or just different food.
YAKATA offers a cosy 22 seats restaurant hall or a 30 places chamber prepared for a fourchette. The restaurant hall is a perfect place to have a rest: just take pleasure in wonderful music while enjoying the most attractive and healthiest cuisine of the world. We offer a flexible discount system for strong drinks and meals. We can also organize outgoing fourchettes for up to 500 and more people. Our restaurant may organize a party at your place, deliver meals and set the table with authentic tableware of the restaurant. On request, a fourchette room may be decorated in Japanese style, with real ikebanas.
Due to the interior of YAKATA restaurant, you may feel like being in a small Japanese trader ship with a plenty of various Japanese details: handmade and authentic ceramic ware, natural bamboo clothes-hangers, wooden ships, trays for serving sushi.
YAKATA is charming not only because of the interior. Visitors of the restaurant may enjoy more than 60 different hot and cold dishes. In the menu, dishes made of fresh fish, i.e. tuna, salmon, trout, sea perch, etc. dominate. In addition to fish, you may taste various dishes made of seafood, chicken, pork and beef. YAKATA is the only place in Kaunas where authentic Japanese dishes as well as dishes developed by the restaurant cook and prepared from soy beans sprouts, Tofu curd or green tea ice-cream are offered. Guests are welcome to gain an entertaining experience and try their gastronomic skills by cooking a popular Japanese hot dish Shabu Shabu.
Japanese people are famous for various tea sorts and great tea-drinking traditions. YAKATA offers to taste different sorts of Japanese tea: Sencha, Genmaicha, Ginkgo, green Matcha and others.
Do not take it to heart if you have no experience of using the sticks, - attentive waiters will show you how to grasp the art of eating with sticks. Anyway, if you prefer, you can use ordinary flatware.
Reviews
Write a review
Your Name:
Your Review:
Note: HTML is not translated!
Rating:
Bad
Good
Enter the code in the box below: