Restaurant Žalias ratas
Address:
Laisvės al. 36b, Kaunas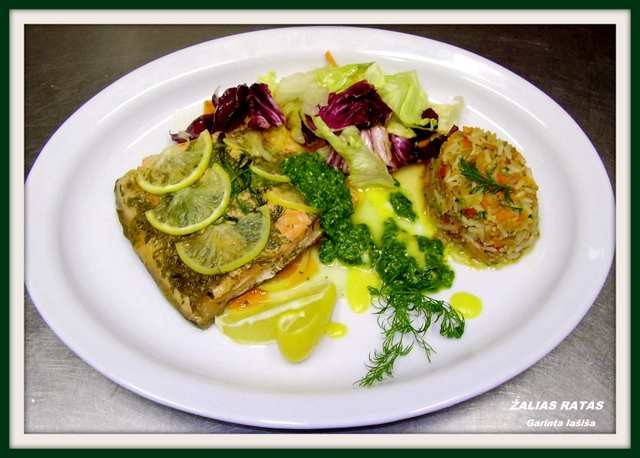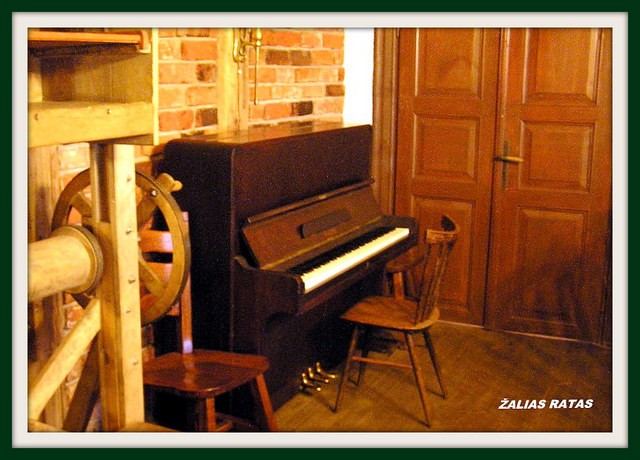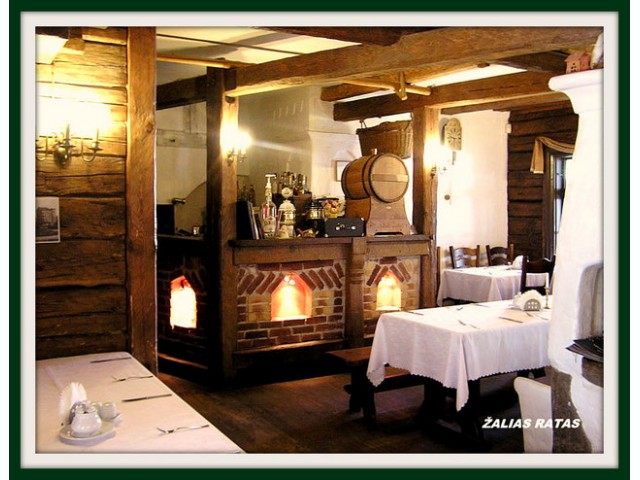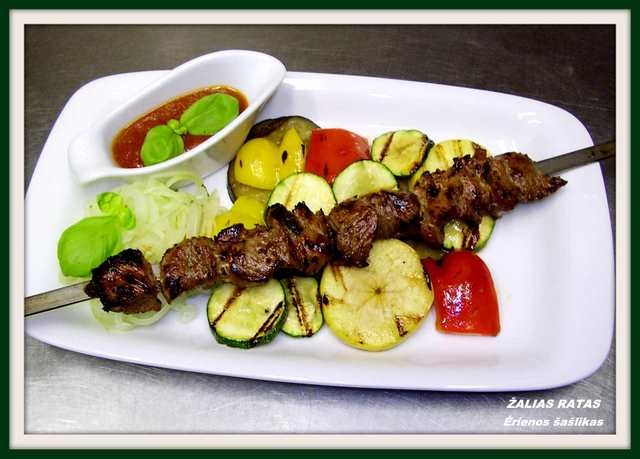 All guests of Kaunas are welcome to visit the restaurant "Žalias ratas" and see with own eyes why from the old times gastronomy is considered the first of the arts. This old wooden house has been famous for many years. Over 100 years ago, it was the residence of the Kaunas Governor, whereas now it is a good restaurant. Just enter the restaurant and take pleasure in original ancient interior, attentive service and silent music. Enjoy delicious roasts of exclusive taste directly from the ancient stove located next to you. Just in a few minutes, we will offer you special appetising dishes to ensure you solid meal and perfect well-being.
Cuisine: Lithuanian
Type: outgoing banquets, banquet, daily lunch buffets, white tablecloths, for food, vegetarian, corporate parties, business dinners, VIP room, live music, a romantic evening
Specialty: Ancient kiln fire grilled lamb, pork tenderloin with mushrooms.Special stew, cooked in a special pot, an ancient kiln
Average main course price: 23, -
What languages ​​menu: English and Lithuanian
Vegetarian menu: Yes
Daily lunch time: 11-15 hours.
WiFi: Yes
Tables outside in summer: Yes
Tables: 10
Number of seats: 52
Banquet size to: 50
Payment Cards: Visa, Master Card, American Express, Visa Electron, Maestro
Working hours on weekdays: 11-24 hours.
Opening hours weekends: 11-24 hours.
City: Kaunas
Address: Laisvės al. 36b, Kaunas
Parking: Free
Telephone number: 8 670 37515
E-mail: @ zalias.ratas restoranai.lt
Internet Address: www.zaliasratas.lt
Reviews
Write a review
Your Name:
Your Review:
Note: HTML is not translated!
Rating:
Bad
Good
Enter the code in the box below: