Restaurant Daugirdas
Address:
T. Daugirdo g. 4, Kaunas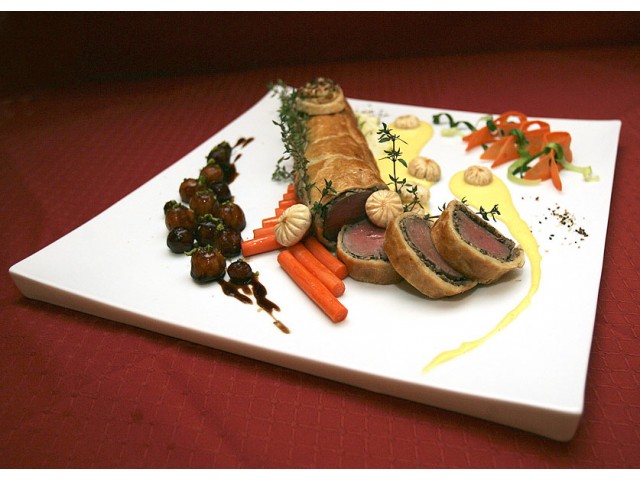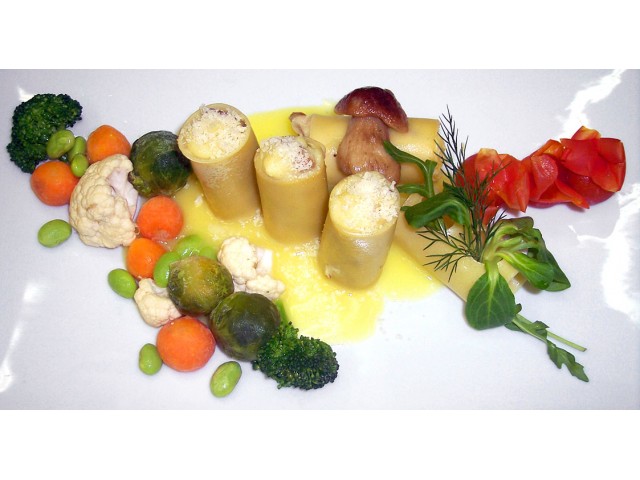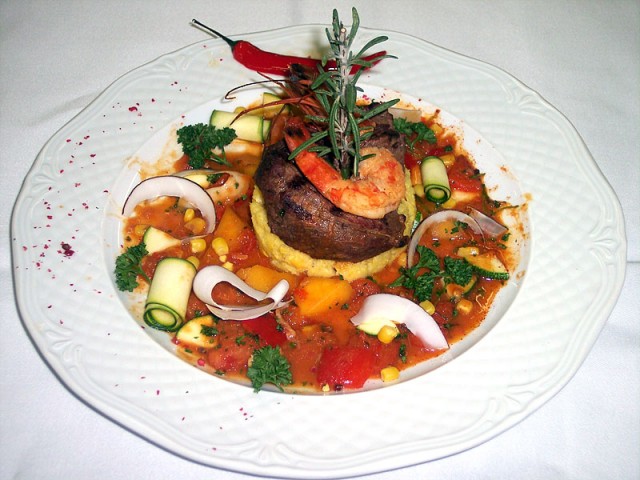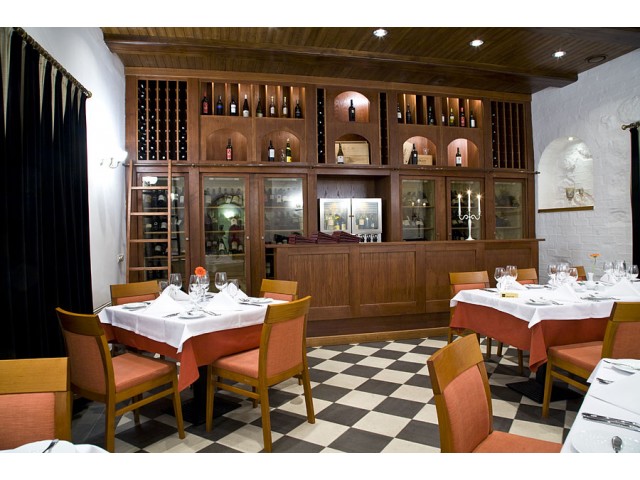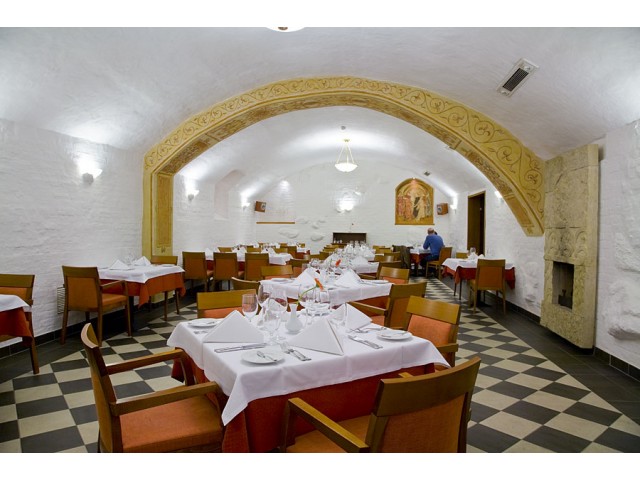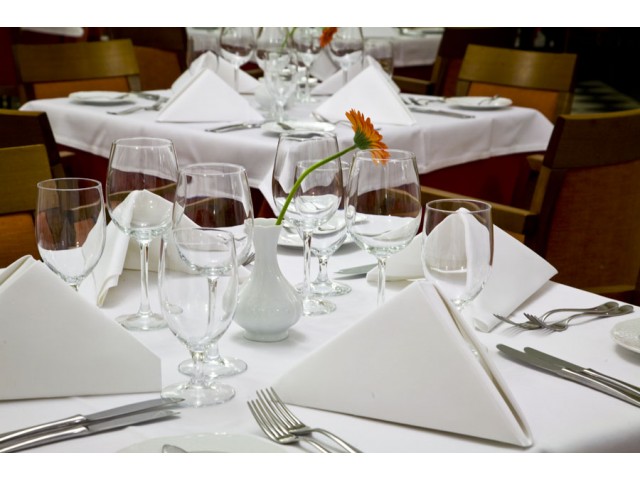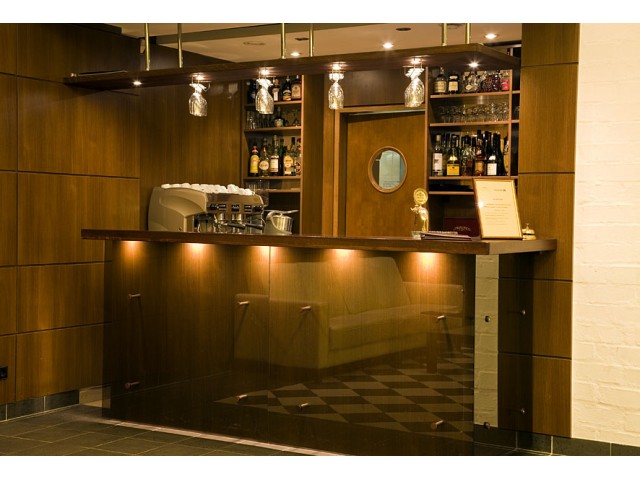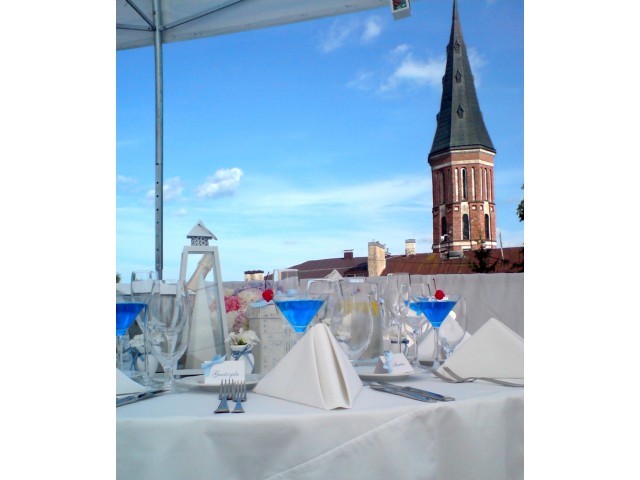 About
XVI century Gothic basements with frescos have three restaurant halls - "White" hall with an old fireplace. This hall may hold up to 60 guests at a time. We can prepare 72 places for a banquet. In "Flambe" hall the dishes will be cooked on fire in the presence of the guests. This hall holds up to 18 persons (or 22 during a banquet). It's a perfect place for business dinner or a private party with friends. The hall may be easily rearranged into a conference hall. "Wine" hall offers a wide range of quality wines placed in special wine cupboards with temperature adjustment for white and red wines individually. We may serve 8 sorts of wine in glasses (4 sorts of white and 4 sorts of red wine) at a proper temperature poured with a special filling equipment "Vin au Verre".
Testings and trainings for those interested in wines and gastronomic news shall be held in the hall with 18 sitting places.
The conference hall may be used for banquets with 8 round tables designed for ten persons or up to 90 persons near common.
Cuisine: European, International, Lithuanian
Type: outgoing banquets, banquet, daily lunch buffets, breakfast, gourmet, white tablecloth, Catering, Food Delivery, Vegetarian, Organic Food, Healthy food, conferences, corporate parties, business lunches, business meetings, VIP rooms, children's festivals, a relaxing evening, weddings, parties with friends, live music, a romantic evening, sports fans
Restaurant class: top-class restaurant
The restaurant's chef: Jill Galabuvičienė
The most famous clients: Actor Daniel Craig, singer Andrius Mamontovas, masters of figure skating, and P. M. Drobiasko Vanagas
Average main course price: 24, -
What are the languages ​​of art: Lithuanian, English
Vegetarian menu: Yes
Breakfast opening hours: 07:00 to 10:30 hours.
Daily lunch hours: 12:00 to 15:00 hours.
Facilities for the disabled: Yes
WiFi: Yes
Tables outside in summer: Yes, 10
Tables: 30 tables
Number of seats: 100 people
Banquet size up to 120 people
Payment Cards: Visa, Master Card, American Express, Visa Electron, Maestro
Working hours on weekdays: 12.00 - 24.00 hrs.
Opening hours weekends: 12.00 - 24.00 hrs.
City: Kaunas
Address: T. Daugirdo g. 4
Parking: Free
Phone Number: 8 37 301561; 8 619 99869
E-mail: hotel@daugirdas.lt
Internet Address: www.daugirdas.lt
Reviews
Write a review
Your Name:
Your Review:
Note: HTML is not translated!
Rating:
Bad
Good
Enter the code in the box below: