Basilica Kaunas Cathedral Basilica
Address:
Vilniaus g. 1, Kaunas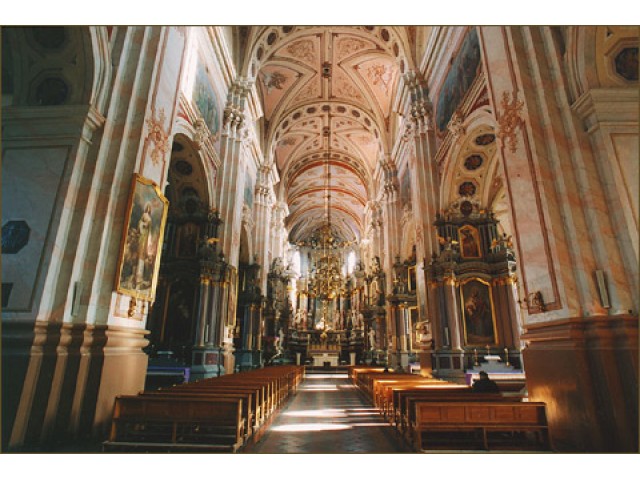 Kaunas Cathedral Basilica is a Roman Catholic cathedral basilica in Kaunas, Lithuania. The cathedral, being 84 m long, 28 m height and 34 m wide is the largest Gothic church in Lithuania. The Chapel of the Blessed Sacrament, built in 1895, is an independent extension of the southern nave with carved wood furnishings in the neo-gothic style.
Kaunas Cathedral Basilica was included into the Registry of Immovable Cultural Heritage Sites of the Republic of Lithuania in 1996.
Contact information
Address:
Vilniaus g. 1, Kaunas
E-mail:
arkikatedra@kn.lcn.lt
Parking:
No
Telephone:
+3703732 40 93
Website:
www.kaunoarkikatedra.lt
Reviews
Write a review
Your Name:
Your Review:
Note: HTML is not translated!
Rating:
Bad
Good
Enter the code in the box below: